Design Prefect is a design agency in Jaipur, Rajasthan that specializes in Custom Shopify website development. Its Shopify development services include store setup, custom Shopify website development, store optimization, and Shopify migration. Design Prefect helps its clients get profits through improved user experience, customized themes, app development, search engine optimization
Custom Shopify Website Development: How Design Prefect Helps Customers Get Profits
Shopify is an e-commerce platform that has taken the world by storm, with more than 1.75 million businesses using the platform to sell their products online. As an e-commerce business owner, having a robust and effective online store is crucial to your success.
This is where Design Prefect comes in, a design agency that specializes in custom Shopify website development. In this article, we will explore how we helps our customers get profits through their custom shopify website development store.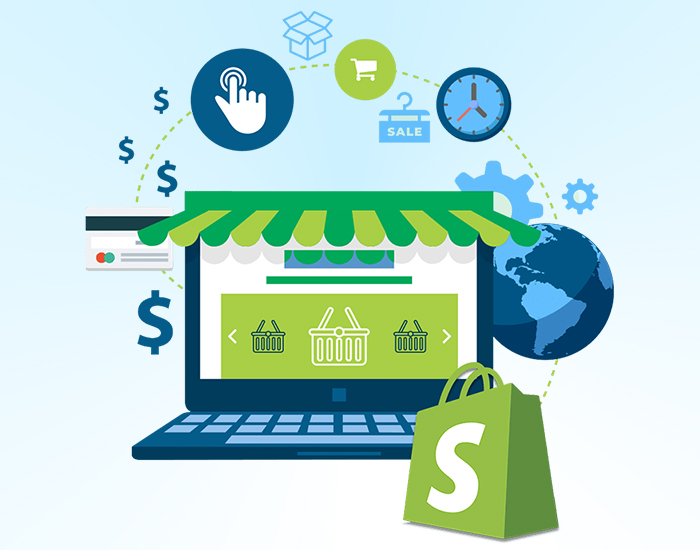 Design Prefect offers a range of Custom Shopify website development services that are tailored to meet the unique needs of each client. These services include:
Setting up a Shopify store can be overwhelming, especially for those who are not tech-savvy. Design Prefect takes the hassle out of this process by setting up a Shopify store for its clients. This includes creating a custom shopify website development with a fully customized theme as per the client's brand, setting up payment gateways, and configuring shipping options.
Custom Shopify Website Development
Design Prefect creates custom Shopify themes that are unique to each client's brand. This ensures that the client's store stands out from the competition and offers a seamless user experience. Design Prefect also offers custom app development to enhance the functionality of the store.
Shopify Store Optimization
A poorly optimized Shopify store can lead to a high bounce rate and low conversion rate. Design Prefect optimizes Shopify stores for speed, search engine optimization, and user experience to ensure that clients get the most out of their online store.
Design Prefect offers Shopify migration services for businesses that want to move their online store to Shopify from other platforms. This includes migrating product data, customer data, and order history to ensure a smooth transition.
How Design Prefect Helps Customers Get Profits
Improved User Experience
A seamless user experience is crucial to the success of an e-commerce store. Design Prefect ensures that its clients have a user-friendly Shopify store that is easy to navigate, has a clear call to action, and loads quickly. This leads to a higher conversion rate and, ultimately, more profits.
Customized Themes
A custom theme that reflects a brand's identity and values is crucial to standing out in a crowded e-commerce market. Design Prefect creates custom Shopify themes that are unique to each client's brand, which helps to increase brand recognition and loyalty.
App Development
Design Prefect offers custom app development that enhances the functionality of a Shopify store. This includes features such as abandoned cart recovery, upselling, and cross-selling. These features help to increase average order value and ultimately lead to more profits.
Search Engine Optimization
A well-optimized Shopify store is more likely to appear at the top of search engine results pages. Design Prefect ensures that its clients' stores are optimized for search engines, which helps to increase organic traffic and, ultimately, more profits.
Mobile Optimization
More than half of e-commerce transactions are now done on mobile devices. Design Prefect ensures that its clients' stores are optimized for mobile devices, which helps to increase the chances of mobile shoppers making a purchase. This leads to more profits for the client.
Integration with Third-Party Services
Design Prefect integrates Shopify stores with third-party services such as social media platforms, email marketing services, and payment gateways. This makes it easier for clients to manage their online store and leads to a smoother customer experience, which leads to more profits.
Dr. Frank
"Design Prefect is the best. They has done a great job for us. If you are looking for a web designer for your business website or personal website, hire DESIGN PREFECT without wasting time on evaluating other freelancing companies. They are the best and there price point is also very reasonable. For us, we are done searching for a web designer, we will hire DESIGN PREFECT for web development of all our websites. Thanks DP for becoming part of Value Plus Group Team."
Jakewalker
"I have been hiring freelancing Companies for many years. It is rare to find one who is as professional as DESIGN PREFECT. They are simply knows there work and delivers on time and on budget. I would definitively re-hire. "
Expertanalytics
"Excellent and trustworthy Team to work. Will hire him again."